ISSN 1514-3465
Popular Forms of Sports Betting in Spain
Formas populares de apuestas deportivas en España
Formas populares de apostas esportivas na Espanha
Mía Pizarro
info@efdeportes.com
(Spain)
Reception: 09/23/2022 - Acceptance: 09/25/2022

Accessible document. Law N° 26.653. WCAG 2.0
This work licensed under Creative Commons

Attribution-NonCommercial-NoDerivatives 4.0 International (CC BY-NC-ND 4.0)

https://creativecommons.org/licenses/by-nc-nd/4.0/deed.en
Suggested reference

: Claro, P. (2022). How To Be Secure When Betting Online. Lecturas: Educación Física y Deportes, 27(292), 238-242. https://www.efdeportes.com/efdeportes/index.php/EFDeportes/article/view/3683

Abstract

Spain is a nation with a great development in sports. Its athletes stand out, among others, in soccer, motor sports, tennis, horse racing, swimming, among others. In addition to the success of its sports stars, sport is part of Spanish tradition and culture. Fans, in addition to following the different sports, are users of betting sites, as part of the entertainment. And at the same time, sports betting is an important part in sustaining professional sports. Many online gaming platforms are available in Spain and are regulated by official regulations.

Keywords:

Spain. Sports. Bets.

Resumen

España es una nación con un gran desarrollo en los deportes. Sus deportistas destacan, entre otros, en fútbol, deportes de motor, tenis, carreras de caballos, natación, entre otros. Al éxito de sus estrellas deportivas se suma que el deporte es parte de la tradición y de la cultura española. Los aficionados además de seguir los distintos deportes son usuarios de sitios de apuestas, como parte del entretenimiento. Y a la vez, las apuestas deportivas son parte importante en la sustentación del deporte profesional. Muchas plataformas de juego en línea están disponibles en España y están reguladas por normas oficiales.

Palabras clave

: España. Deportes. Apuestas.

Resumo

A Espanha é uma nação com um grande desenvolvimento no esporte. Seus atletas se destacam, entre outros, no futebol, automobilismo, tênis, corrida de cavalos, natação, entre outros. Além do sucesso de suas estrelas do esporte, o esporte faz parte da tradição e da cultura espanhola. Os torcedores, além de acompanharem os diversos esportes, são usuários de sites de apostas, como parte do entretenimento. E, ao mesmo tempo, as apostas esportivas são uma parte importante na sustentação do esporte profissional. Muitas plataformas de jogos online estão disponíveis na Espanha e são regulamentadas por regulamentos oficiais.

Unitermos

: Espanha. Esportes. Apostas.

Lecturas: Educación Física y Deportes, Vol. 27, Núm. 292, Sep. (2022)
---
If you think about Spain and sports, what would you say is the crucial connection that they share? If you want to look at it at face value, you may point out that both start with the letters s, but if you conduct a deeper inquest, you will see that the Kingdom of Spain is a big sports nation.
From football to motorsports, basketball, tennis, horse racing, swimming, etc., Spanish sports stars dominate every scene. On Spanish soil and abroad, this impact is loudly felt. They positively influence the experience of gambling in New York and other major gambling cities worldwide.
The dominance of Spanish sports stars in sports circles is a result of their talents, dedication, and hard work. However, another major factor responsible for their success is the sports culture in Spain. Sport is a big part of traditional Spanish culture. Many sports draw their roots from Spanish traditions and cultures. Some activities held at most of Spain's festivals have a sports inclination.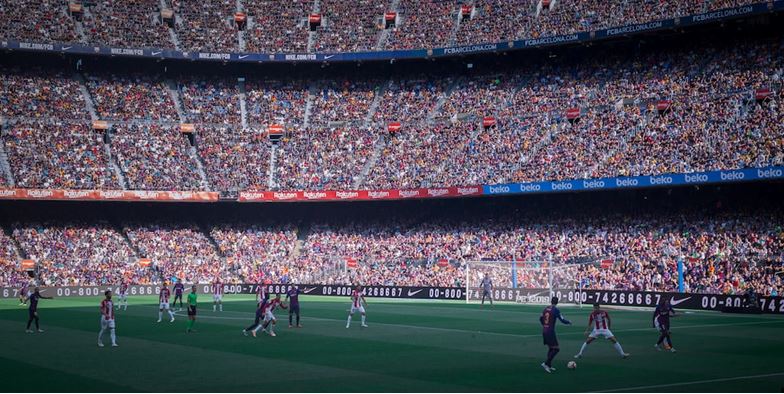 Sports Betting in Spain
Spanish people are very vocal and supportive of sports. They are always proud to don the colors of their national sides and favorite sports team whenever the occasion calls for it. Spanish sports fans are also big supporters of individual sports.
Besides having cultural roots that share similarities with sports, Spanish people also appreciate sports for the many sides of its entertainment. One major sports entertainment aspect that the Spanish people love is sports betting. The level of Spanish support for sports is unrivaled by most countries. The clearest metric to measure this is the number of Spanish sports bettors.
Sports betting in Spain is well regulated to deliver premium entertainment. Many sports betting platforms are available in Spain. They understand the importance of sticking to regulations and providing juicy betting offers to Spanish sports fans.
Popular Sports Betting Patronized in Spain
Football
Spain has one of the biggest and toughest football leagues in Europe. With 20 teams competing in the La Liga and more teams competing in the lower La Liga ranks weekly, Spanish sports fans enjoy betting on soccer to support their predictions for possible game winners. This same passion is translated to La Liga Femenina and when the Spanish national team is playing too.
Tennis
Spain has some of the highest performing tennis men and women dominating tennis courts worldwide. The same love for team sports is evident in how many Spanish fans bet on individual sports like tennis.
Motorsports
Spain is a dominant country in motorsport circles. From Formula One to Moto GP, NASCAR, etc., Spanish drivers continue to deliver top performances for the team they represent and millions of Spanish sports fans back home and around the globe. Betting on motorsport is one of the most popular sports betting patronized by Spanish sports fans.
Horse Racing
Horse racing is one of the sports with traditional origins in Spain. Some of Spain's biggest traditional festivals still feature horse racing. That is why Spaniards are big fans of horseracing. Horseracing events in Spain attract audiences from different parts of the world. Horse racing fans are always eager to stake on their favorite horse races.
Basketball
Many pundits have described Spain's basketball league as a top-quality basketball league in Europe. The exploits of Spain's national basketball teams are also quite remarkable among Spanish sports fans. The confidence that Spanish fans have in their teams encourages them to back these teams with their money.
Conclusion
The current sports culture in Spain has sports betting as one of its sustaining factors. Sports fans are always looking forward to new experiences. These experiences are not limited to watching and participating in sports events.
Sports betting provides additional motivation and entertainment. This allows every sports fan to experience something fresh and fun.
References
Fernandez-Crehuet, J. M., Rosales-Salas, J., & Navarro, P. (2021). A performance index of football teams: The Spanish case. Sport in Society, 24(2), 131-146. https://www.tandfonline.com/doi/abs/10.1080/17430437.2019.1621841
Pérez-González, B., Fernández-Luna, Á., De-la-Riva, L., & Burillo, P. (2018). Purchasing power and price of football tickets in Spain. Is football more or less expensive now that it was 50 years ago? The case of the Club Atlético de Madrid. Journal of Sports Economics & Management, 8(2), 73-79. http://sportsem.uv.es/j_sports_and_em/index.php/JSEM/article/view/138
Rodríguez, P., & Pérez, L. (2022). Sports gambling in Spain. In Sport in the Iberian Peninsula (pp. 85-97). Routledge. https://www.taylorfrancis.com/chapters/edit/10.4324/9781003197003-8/sports-gambling-spain-pl%C3%A1cido-rodr%C3%ADguez-levi-p%C3%A9rez
---
Lecturas: Educación Física y Deportes, Vol. 27, Núm. 292, Sep. (2022)