ISSN 1514-3465
How To Be Secure When Betting Online
Cómo estar seguro al apostar en línea
Como estar seguro ao apostar online
Pedro Claro
info@efdeportes.com
(Mexico)
Reception: 09/23/2022 - Acceptance: 09/25/2022

Accessible document. Law N° 26.653. WCAG 2.0
This work licensed under Creative Commons

Attribution-NonCommercial-NoDerivatives 4.0 International (CC BY-NC-ND 4.0)

https://creativecommons.org/licenses/by-nc-nd/4.0/deed.en
Suggested reference

: Claro, P. (2022). How To Be Secure When Betting Online. Lecturas: Educación Física y Deportes, 27(292), 233-237. https://www.efdeportes.com/efdeportes/index.php/EFDeportes/article/view/3682

Abstract

Many people love to bet on sports online. It can be done from the comfort of the and at any time during the day or night. You can bet on any sport, on national and international events. But to bet online you have to be sure not to fall victim to a scam. Using a virtual private network helps keep your online activity and identity secure by preventing what you do online from being tracked. Forums allow you to find trustworthy sites. It is also convenient to have a secondary bank account to avoid data theft.

Keywords

: Gambling. Sports. Online security.

Resumen

A mucha gente le encanta apostar en deportes en línea. Se puede hacer desde la comodidad del y en cualquier momento durante el día o la noche. Se puedes apostar en cualquier deporte, en eventos nacionales e internacionales. Pero para apostar en línea hay que estar seguro para no ser víctima de una estafa. El uso de una red privada virtual permite mantener segura la actividad en línea y la identidad al impedir que se pueda rastrear lo que se hace en línea. Los foros permiten encontrar sitios confiables. Además es conveniente disponer de una cuenta bancaria secundaria para evitar el robo de datos.

Palabras clave

: Apuestas. Deportes. Seguridad en línea.

Resumo

Muitas pessoas adoram apostar em esportes online. Pode ser feito no conforto da casa e a qualquer hora do dia ou da noite. Você pode apostar em qualquer esporte, em eventos nacionais e internacionais. Mas para apostar online você precisa ter certeza de não ser vítima de um golpe. O uso de uma rede privada virtual ajuda a manter sua atividade e identidade online seguras, evitando que o que você faz online seja rastreado. Os fóruns permitem que você encontre sites confiáveis. Também é conveniente ter uma conta bancária secundária para evitar o roubo de dados.

Unitermos

: Jogos de azar. Esportes. Segurança on-line.

Lecturas: Educación Física y Deportes, Vol. 27, Núm. 292, Sep. (2022)
---
There are a number of reasons why people love betting on sports online. For one, it is a lot more convenient than having to go to a local betting establishment. You can do it from the comfort of your own home any time during the day or night.

Another reason why people love betting on sports online is that there are a lot more options available. You can bet on any sport that you want, and you can even bet on international events. There are also a lot more types of bets that you can make, which gives you a lot more flexibility in how you want to approach your betting.

Lastly, online betting also allows you to get better odds and bonuses like the ones you can find at codere, for example. Because there is so much competition among online bookmakers, they are always giving better odds in order to try and get new customers. This means that you the betting conditions are better when you do it online.
But, betting online can also be dangerous, if you do not know what you are doing. Here are some of the simplest ways you can be secure when betting online.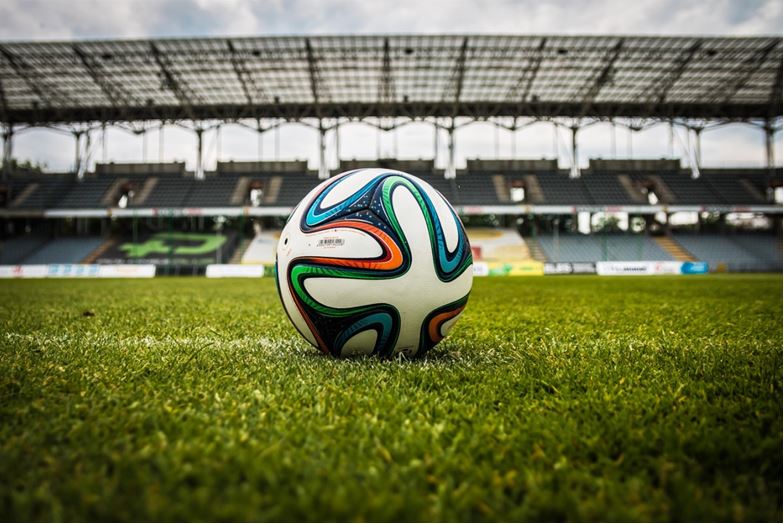 Use a VPN
A VPN, or Virtual Private Network, is a tool that helps to keep your online activity and identity safe. It encrypts your internet connection, so that anyone malicious trying to snoop on your traffic will only see things that do not make any sense. This makes it much harder for them to track what you're doing online, steal your data, or sell it to anyone on the internet.

Also, a VPN can also help you to access websites that are not allowed in your county. That means if you find a good betting site that is not allowed in your country, you can access it by using a VPN.

There are many different VPN providers available, with varying levels of security and features. Some are free, while others charge a monthly fee. Get the one that suits you best and bet without worrying about your data.
Consult the forums to find reputable sites
There are many online betting sites you can try today, but not all of them are created equal. Sports betting is one of the most popular hobbies and people know that. This is why there are many people who are willing to create betting sites, but not all of them care about their customers. That is why if you want to be secure when betting online, do your research and consult the betting forums. There, you will find out which sites are the best.
Do not use your primary bank account
When betting online, you will definitely have to make your deposits by using your bank account. Because there are sites that are not secure, there is a chance that hackers steal your financial data and your money. If you do not want that to happen, the best thing you can do is use a secondary bank account. The one that does not have your savings on it. Create a bank account that you will use only for online betting or online shopping. That way you will not have to worry about your data.
Sports betting is fun, there is no question about it. But, if security is an important aspect to you, the things we discussed today will definitely help you feel more secure when betting online. Those are simple strategies that do not cost a lot of money. But, they can save you a considerable amount of money. Also, they can give you peace of mind and that is the most important thing here.
References
Howell, K. (2020). You Can Bet On It: The Legal Evolution of Sports Betting. Harv. J. Sports & Ent. L., 11, 73. https://heinonline.org/HOL/LandingPage?handle=hein.journals/harvsel11&div=7
Khurana, M., Choudhury, T., & Malik, P. (2019, December). A review on network security challenges and the internet of things (IoT). In 2019 International Conference on Contemporary Computing and Informatics (IC3I) (pp. 228-233). IEEE. https://ieeexplore.ieee.org/abstract/document/9055675
---
Lecturas: Educación Física y Deportes, Vol. 27, Núm. 292, Sep. (2022)